Thinking Ahead: USA & International Basketball Dominance
Although a decade has passed since the Americans tool the Bronze Medal at the Athens Olympic Games, the sour taste still remains with only dominance in mind going forward.
Since NBA Basketball is dear to so many in the USA, losing to any team internationally appears as an abomination to the sport – which is a reflection of how LeBron James felt at the 2008 Olympic Games when he announced to Time Magazine that "It's the gold, or it's failure."
2004 was fresh in the minds of everyone, with athletes, fans, the media and even commentators struggling in disbelief that the Americans and the highly paid athletes that comprised their Olympic team walked away with a bronze medal at the Athens, Greece games. Embarrassed by the lowly placement, the Americans retooled, and returned to win the 2008 Olympic Gold Medal in Beijing, China, through the efforts of "The Redeem Team" as it was known.
At 2012 Summer Olympic Games in London, the American ballers reclaimed their dominance by going undefeated during the games, and scoring an Olympic single game record of 156 points against Nigeria, before moving on to defeat Spain to earn another Gold Medal.
With 2014 marking ten years since that horrific appearance in Athens, and a couple Gold Medals to defend, the 28-man USA Basketball roster pool has been announced for both the World Cup of Basketball, and the 2016 Olympic Games in Brazil. The line-up is sensational, and proves that the Americans never want to return to a secondary podium where basketball is concerned going forward.
The List:
• Andre Drummond
• Andre Iguodala
• Anthony Davis
• Blake Griffin
• Bradley Beal
• Camelo Anthony
• Chris Paul
• Damian Lillard
• David Lee
• DeMarcus Cousins
• Deron Williams
• Derrick Rose
• Dwight Howard
• Gordon Hayward
• James Harden
• Kawhi Leonard
• Kenneth Faried
• Kevin Durant
• Kevin Love
• Klay Thompson
• Kyrie Irving
• LaMarcus Aldridge
• LeBron James
• Paul George
• Russell Westbrook
• Stephen Curry
• Tyson Chandler
Although some will not be able to compete in each of the opportunities, due to injury, the pool of players has every basketball fan feeling confident that the US is going to retain their high level of success internationally.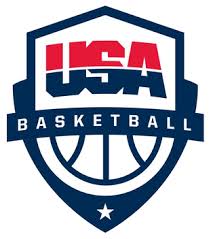 "Thinking Ahead: USA & International Basketball Dominance" User Comments
No comments posted yet.